Filigree Medallion Earrings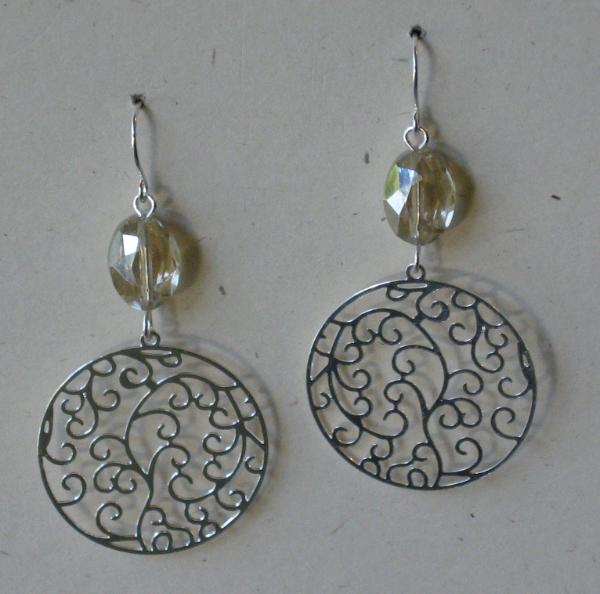 Filigree Medallion Earrings
$25
sold out / unavailable
These earrings are a classic! Fabulous Forever Silver* medallions are paired with a pale cream-colored Chinese crystal. Silver-plated ear wires.
Size: Medallion only: 32mm; Earring from top of ear hook: approx. 65mm (@ 2 3/4")
* Forever Silver Elements are high quality sterling silver layered components. Not to be confused with silver plating, the silver layering process adds layers of real sterling silver over a base metal resulting in quality and appearance comparable to that of sterling silver. A state of the art protective coating ensures durability. Forever Silver Elements are guaranteed not to tarnish.
Be the first to
post a comment
.