Crystal Triple Wrap Bracelet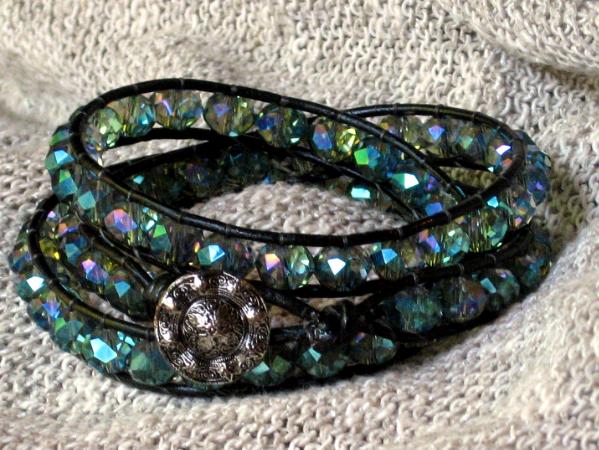 Crystal Triple Wrap Bracelet
$42
sold out / unavailable
Are these crystals blue? Green? They're a little of both and a LOT of pretty! The crystals are stitched between 1.5 mm black leather cord and finished with a pewter clasp.
These wrap bracelets are really popular right now. They're fashion forward and so much fun to wear!
Size: approximately 6 3/4 inches
Be the first to
post a comment
.